About Us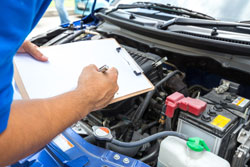 Japanese Automotive Professional Services Inc. of Cumming specializes in Japanese cars such as Nissan, Toyota, Subaru, Suzuki, Mazda, and other domestic models that may require servicing. Our team of experienced auto mechanics is educated and trained in all areas of these cars, making us the ultimate stop for professional services.
We've been in business for over 16 years. The customers who come to us for general repairs and genuine parts continue to keep us busy providing reliable services for many different Japanese makes and models. As a family owned and operated auto shop, we are dedicated to making the customer experience unlike any other.
If you require specialized services for a Japanese car, stop into our shop or give us a call today.